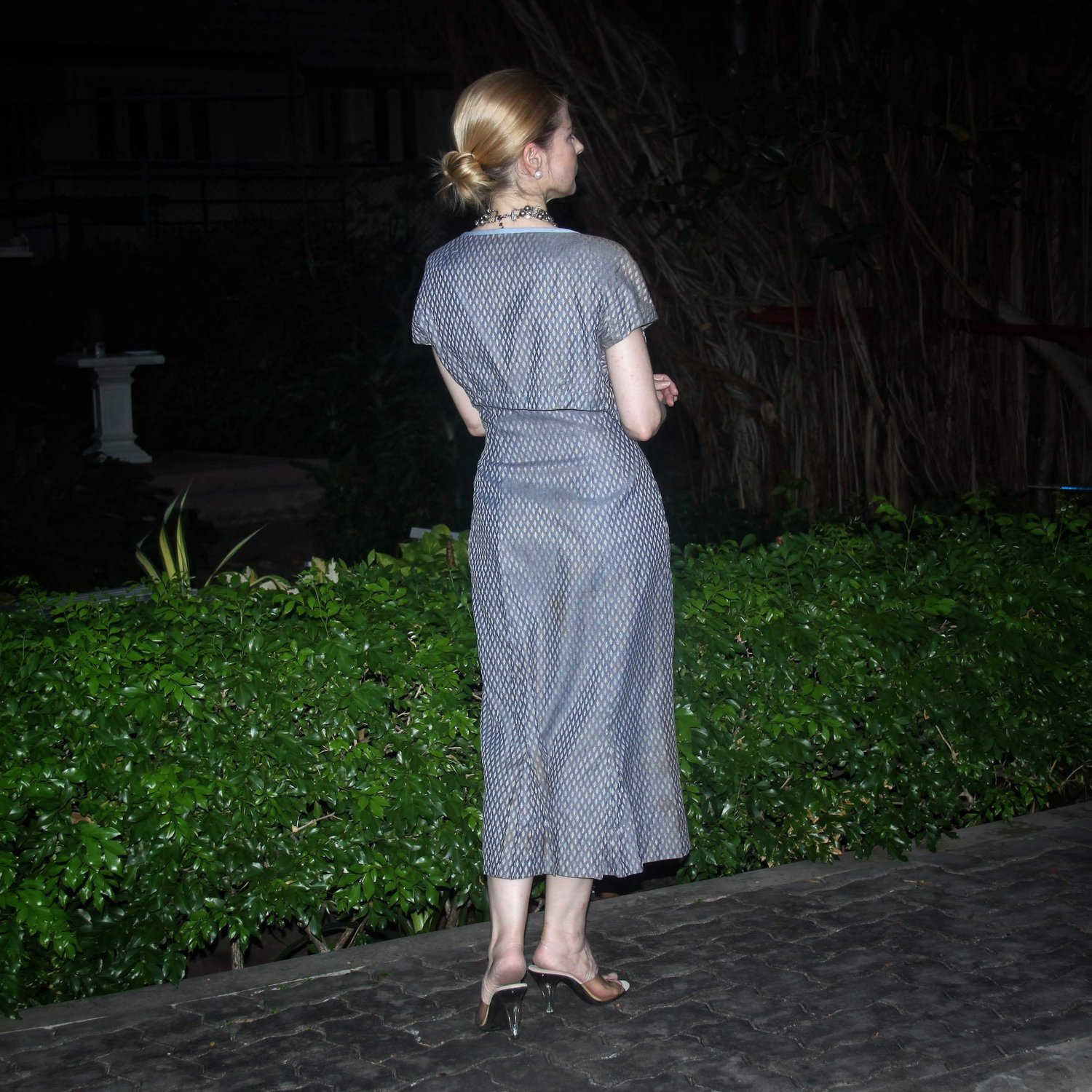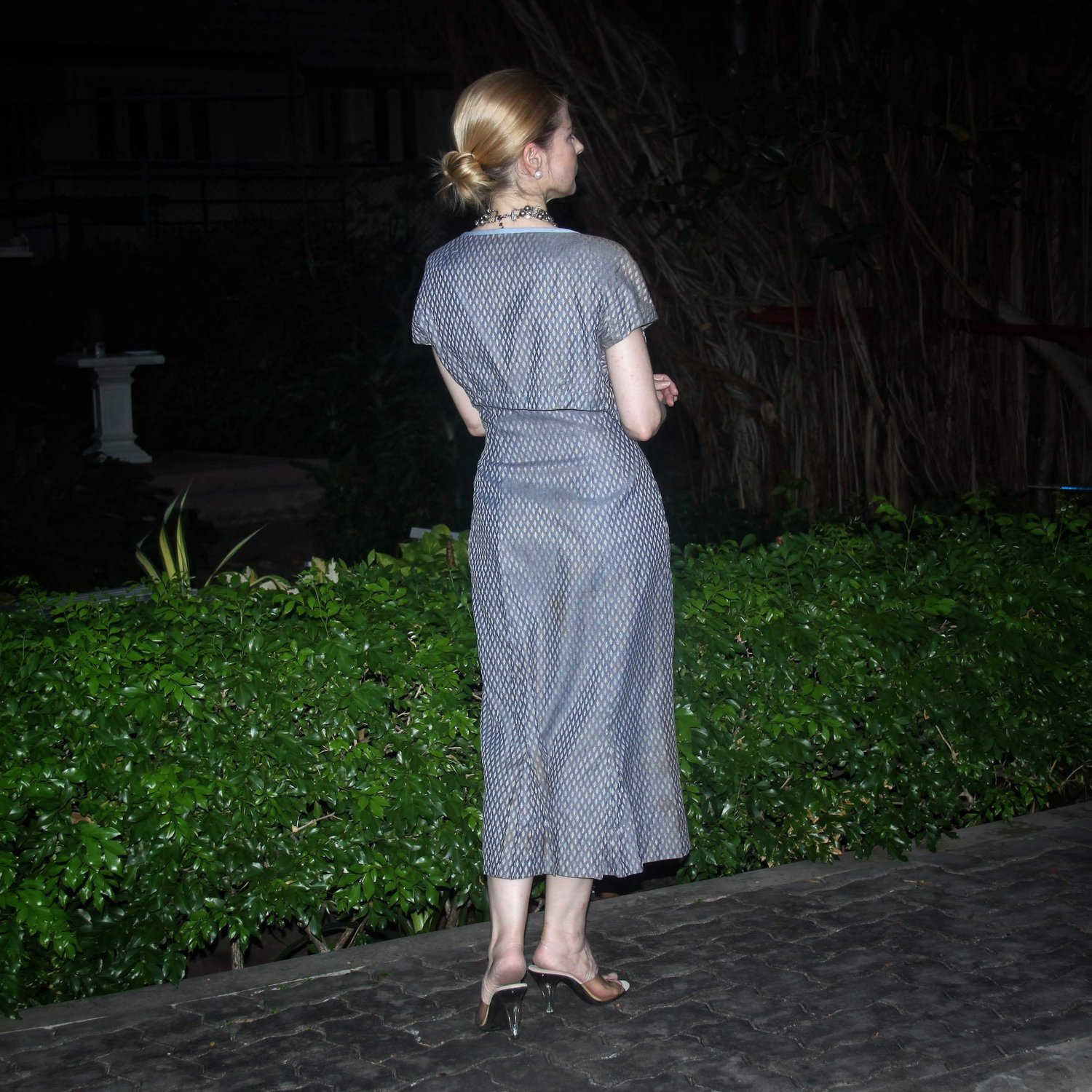 Adele Simpson 1950s Dress with Jacket
$50.00
Adele Simpson Dress, 1950s. Dress with jacket. Woven patterned fabric in dusky blues, appears to be cotton or a blend.
Condition is fair: a couple of faint stains in back of skirt; faint discoloration in front at neckline in particular and very noticeably on shoulders of jacket from hanging; some picks.
Measurements:
Shoulders 15-17"
Bust 34-36"
Waist 26"
Hips 38" max (model has 34" hips)
Bodice length is typical of a woman of average height and is too long for the model.
We are happy to answer any questions you may have.
If you do not see a shipping rate for your country listed, send us an email and we'll calculate the rate. For further information on shipping, refer to our shipping policy.
Photographs: Chiara Baronchelli Architta