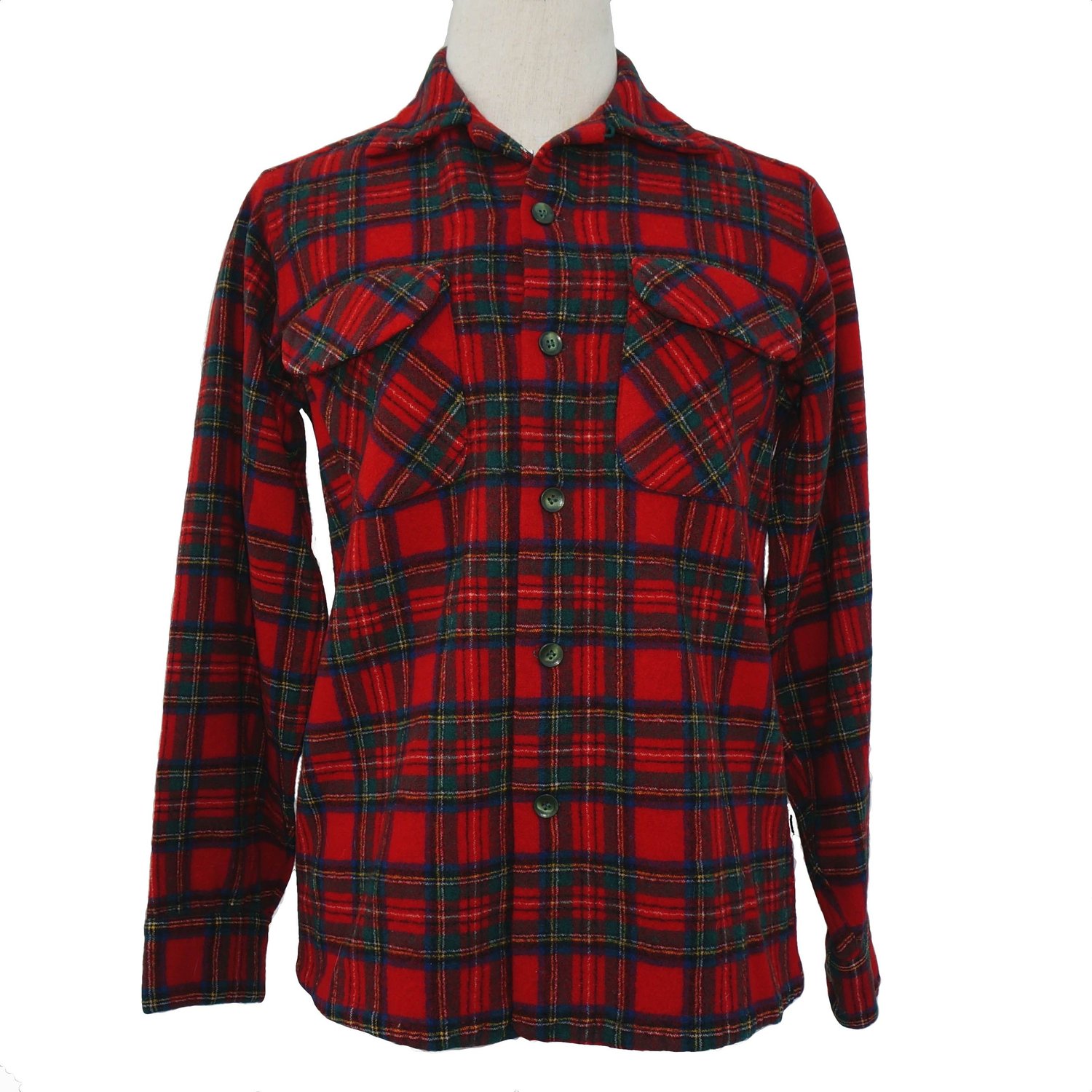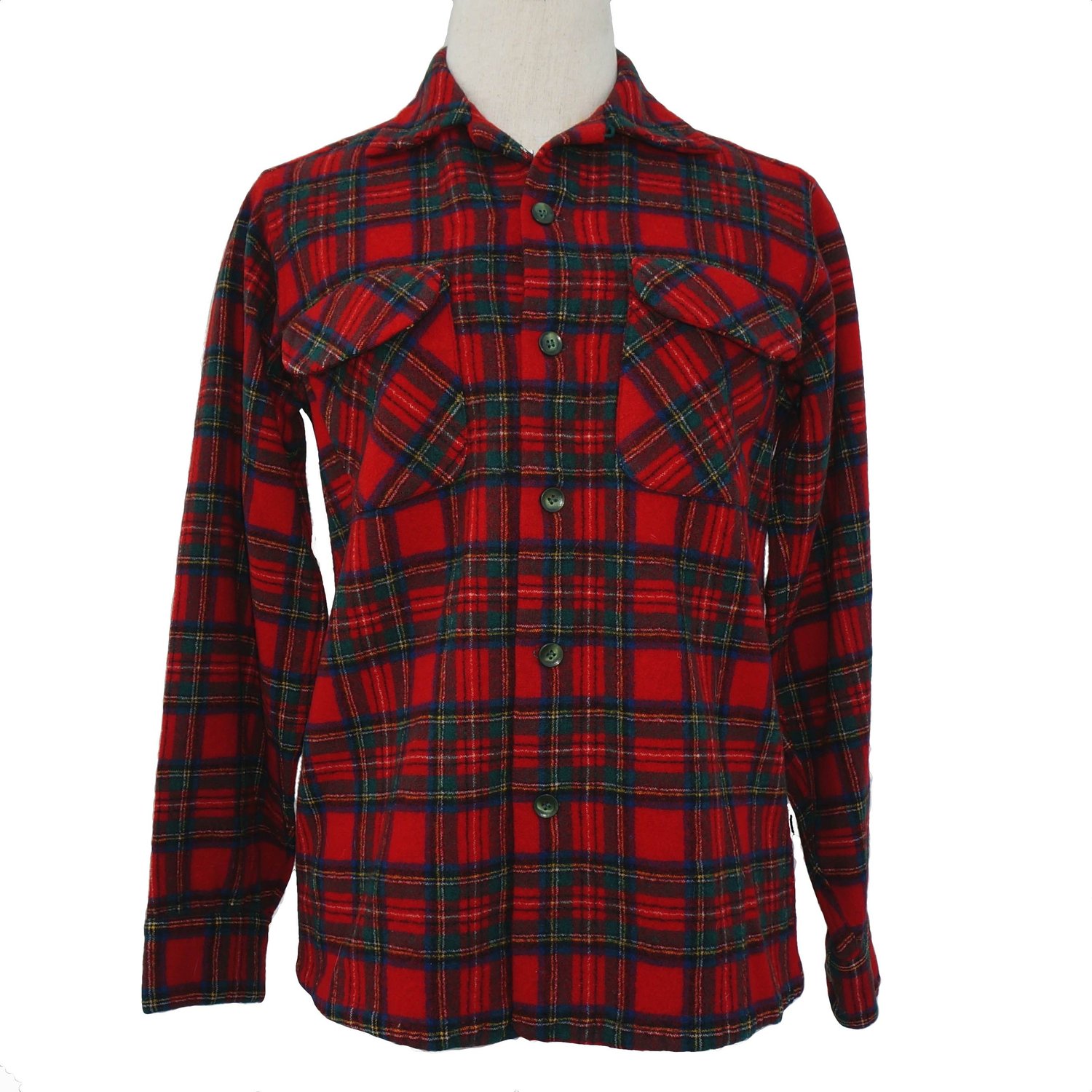 Pendleton 1950s Red Wool Plaid Shirt, "Made in Portland" Label
$70.00
Original Pendleton red wool plaid shirt from the 1950s, made at Pendleton Woolen Mills in Portland, Oregon, as you can see on the photo of the tag. It has bias cut pockets, green loop at top button, and tag stating it was of 100% virgin wool. Complete with camp name stamps near the tag.
Very good condition. Name stamps and faint wear at neck.
Boys small. It fits me, and I am a woman with narrow shoulders.
Measurements:
Shoulders measured across back: 15 inches
Chest: 38 inches
Sleeve length: 22 inches
I am happy to answer any questions you may have.
If you do not see a shipping rate for your country listed, send us an email and we will calculate the rate. For further information on shipping, refer to our shipping policy.